Friday Night Connections During the Summer!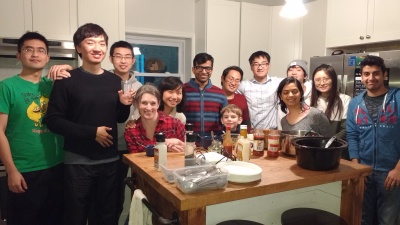 We still meet on Friday's during the summer! Are you in town? Do you have an internship in Philly during the summer? Doing your OPT here and can't leave? Don't be bored, don't be lonely! Join us on Friday's all summer long.
We will have dinner together and then will watch a short video (20-30 minutes) presented by the Alpha Course, followed with discussion and dessert. Plus games if there is time! 
Where?  Andrew & Heather's House, 4731 Hazel Ave
​
​When?  Fridays, 6:30 p.m.

​DINNER--Made by Heather and friends.  We know you're hungry! It's healthy, it's delicious, and best of all, it's a FREE dinner.  Always vegetarian options.  No pork, beef or alcohol are served at our dinners, so no worries!