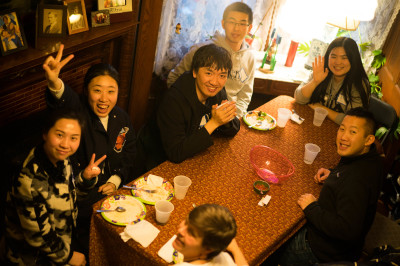 First Friday Social

​First Friday of every month. We will have dinner and a special social event.  Previous events have included a photo scavenger hunt, costume party and Karaoke.

​Friday Night Connection

​All other Fridays. We have dinner, singing, and discuss the Bible (no previous knowledge required). All opinions, faith and cultures respected.  No lectures and no pressure.

Where?  Two locations:

University City:

Tim and Lyn's house (The House for All Nations),

435 S. 45th Street.  

Center City:

BJ & Robyn's house 

2617 Bainbridge Street
​
​When?  6:00 p.m.

​DINNER INCLUDED--We know you're hungry! It's healthy, it's delicious, and best of all, it's a FREE dinner.  Always vegetarian options.  No pork, beef or alcohol are served at our dinners, so no worries!